Dr. Nathan Ruof - Chiropractic Physician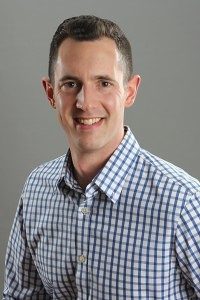 Dr. Nathan Ruof is a native of Buffalo, NY where he discovered his love of chiropractic and natural healing through his own personal experiences. He attended Canisius College with his studies focused on medicine with the goal of attending chiropractic school. Immediately following college, Dr. Ruof moved to Illinois to complete chiropractic school at National University of Health Sciences in Lombard, IL.
Dr. Ruof has had years of experience in integrated chiropractic practice. He has received additional training in various physical medicine techniques including McKenzie therapy®, Cox® Flexion-Distraction therapy, RockTape®, and acupuncture. Dr. Ruof enjoys working with patients of all ages and health conditions and is able to communicate with his Spanish speaking patients.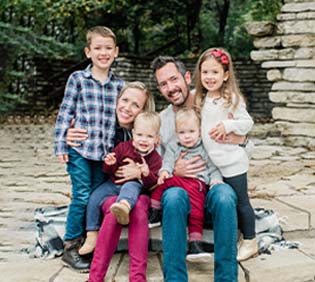 Dr. Ruof met his wife while in chiropractic school together. They are the proud parents of four young children, both of whom love their chiropractic care at home! Dr. Ruof enjoys traveling, staying active, and is an automotive enthusiast.
Dr. Ruof is a licensed Chiropractor serving the communities of Oak Lawn, Chicago Ridge, Worth, Palos, Evergreen Park, Mt. Greenwood, Beverly, Burbank, Alsip, Crestwood, Oak Forest, Tinley Park, and Orland Park.
---
Ashley Sonne - Office Manager
Ashley joined Ruof Chiropractic of Oak Lawn in October 2018. Prior to joining the practice she was an assistant retail manager as well as a medical office manager. She has years of experience in customer service and is aspiring to one day become a chiropractor herself! Ashley's excited to share her accumulating knowledge of chiropractic wellness to the community. Other activities Ashley enjoys are attending live music events and freelance acting for haunted house attractions.
ADDITIONAL APPOINTMENTS
AVAILABLE BY REQUEST
Monday
1:30pm - 6:00pm
---
Tuesday
1:30pm - 6:00pm
---
Wednesday
2:30pm - 6:00pm
---
Thursday
1:30pm - 6:00pm
---
Friday
2:30pm - 6:00pm
---
Saturday
Closed
---
Sunday
Closed